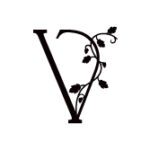 Vintners Resort is a full-service hospitality experience surrounded by 92 acres of vineyards, complete with a 78-room hotel with vineyard view rooms, a full-service event center, multiple wedding venues, the award-winning John Ash & Co. Restaurant, River Vine Restaurant, John Ash & Co. Catering, The Front Room Bar & Lounge and the state-of-the-art Vi La Vita Spa. Learn more about us at www.vintnersresort.com where we Celebrate Everything!
We are currently recruiting for a qualified Revenue Manager that is focused on managing and maintaining revenue analytics. The ideal candidate is experienced, motivated, and a well-organized individual who has a deep understanding of the overall Revenue Management discipline. The ideal candidate will ensure the highest luxury resort standards of professionalism, customer service and optimum financial performance. EOE
RESPONSIBILITIES:
Control room rates and availability in accordance with established guidelines to maximize occupancy and revenues.
Develop, communicate and implement sales strategies, mix of business, channel management, and pricing strategies including group pricing set up.
Prepare for and conduct weekly Revenue Management meetings involving rate and inventory strategies, transient/group pace, review group pick up & cut off dates, weekly/monthly STR review, competitive business analysis and financial forecasts.
Initiate short and long-term revenue forecasts; generate monthly critiques identifying areas of opportunity and strategies to improve revenue and overall profitability.
Measure and analyze booking trends, pickup, no shows, and sources of business
Manage, produce and monitor rate strategy tiers, booking pace by Market Segment, GDS, inventory and monthly results.
Work with the different departments to develop/implement action plans to achieve optimum revenue management.
Manage Reservations Department (scheduling, approving payroll, holidays, trainings, etc.).
Ensure the accuracy of commissions – processed weekly.
Select, train, and evaluate the performance of reservation team members
Maintain all pertinent systems and ensuring the reservations are being entered appropriately across all channels.
Oversee all bookings' rates and MOPs, and manage guests' profiles before day of arrival.
Manage FIT Reservations.
Survey, review, and analyze competition, market trends, customer needs, and comments in order to be proactive and adapt with business intelligence.
Other Reporting/Tasks including but not limited to: Daily Pickup Report, STR Data Entry and Corporate/Owner reports
Establish and maintain meaningful external and internal relationships.
Perform other duties as requested by management.
Essential Functions:
Managing and maintaining group and transient inventory controls.

Daily review and implementation of room accommodation and rate inventory controls in RMS.
Ensure group inventory and cut-off dates are managed according to demand.
Implement all blackout dates in all systems; review monthly to determine if adjustments are needed.
Work with Front Office Manager to ensure that sellout strategies are in place, and that RMS & PMS are balanced daily.
Ensure ProfitSword and General Ledger are balanced daily as it related to past actuals.
Develop, monitor and adjust sales and pricing strategies.

Conduct a weekly Revenue Management Meeting where the appropriate booking period is evaluated for proper rate and availability control. The Revenue Manager will provide a synopsis of result vs. decision from previous week and lead discussion on future issues such as booking pace, pricing strategies, marketing opportunities, and the competitive environment.
Daily review of Delphi reports: GRC, Backlog Report (monthly), Daily Transaction reports and overrides report. Address concerns and action plans with Director of Sales.
Develop annual transient pricing. Ensure pricing is consistent on all distribution channels meeting rate parity across the board.

Provide critical analysis of strategies, room statistics and demand factors.

Review end of month rooms statistics reports including Mix of Sales, Monthly Revenue Management Reports, STR, Key Hotel Marketing Reports, RMS Analysis, and provide critical analysis on performance vs. forecast and results of implemented strategies.
Conduct displacement analysis of group business, as needed, to determined impact potential business will on RevPAR.
Review all tentative and definite group bookings, to ensure that they support implemented strategies.
Complete weekly booking pace reports and analysis on pace, recommendation strategy changes when needed.
Analyze past and present trends and make recommendations for future strategies.

Forecasting

Prepare all weekly, monthly rolling forecasts, and annual budget.

Competitive and Demand Analysis

Review all competitive shops on a consistent basis (at least once per week) and identify selling strategies and market trends.
Review demand calendars, convention calendars and city event calendars to keep abreast of all demand generators.
Maintain historical data on events and performance on any promotions during these demand-generating events.

Manage Reservations Team

Scheduling, training, and performance evaluations of reservations team.
Ensure CRS and PMS are running in sync and rates are accurate on all channels.
Ensure the accuracy of commissions – processed weekly.
Monthly review of reservation sales and performance results with future strategies to help improve room sales.
QUALIFICATIONS:
At least 2 years of experience in the Revenue Management and or Reservations Management discipline (revenue analyst, revenue manager, reservation manager).
Independent brand experience is a plus. (Opera, Duetto, iDeaS, Agilysys, Synxis CRM, DELPHI).
Exceptional knowledge in Excel brand systems.
The skill to perform numerical analysis of data and formulate conclusions and solutions.
Ability to drive both the strategy and implementation of ideas.
Must possess strong communication and listening skills in both group and one-on-one situations.
Must be able to multitask in a high-volume environment.
Ability to organize, delegate, and complete tasks quickly and efficiently is required.
We take care of our people! Full time employees receive a complete benefits package including medical, dental, vision, life insurance, paid vacation and sick time, 401k with company match, generous company discounts and property perks! Starting pay is competitive and depends on your experience. This is a successful, growing company with opportunities to learn, grow, and be challenged in a fun and fast-paced work environment. We think you'll love it here as much as our guests do! EOE.
Please visit this link to apply:: https://vintnersresort.com/job/revenue-manager/ .  EOE
Job Type: Full-time
Salary: $70,000-$90,000 per year
Benefits:
401(k)
401(k) matching
Dental insurance
Employee assistance program
Employee discount
Health insurance
Life insurance
Paid time off
Referral program
Retirement plan
Vision insurance
Schedule:
8 hour shift
Day shift
Holidays
Night shift
Overnight shift
Overtime
Weekend availability
COVID-19 considerations:
We continue to prioritize the safety of our employees by managing and maintaining COVID Sanitization and Safety protocols. We have implemented a COVID Vaccine requirement for all new and existing staff.
Ability to commute/relocate:
Santa Rosa, CA 95403: Reliably commute or planning to relocate before starting work (Required)