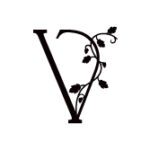 Vintners Resort is a full-service hospitality experience surrounded by 92 acres of vineyards, complete with a 78-room hotel with vineyard view rooms, a full-service event center, multiple wedding venues, the award-winning John Ash & Co. Restaurant, River Vine Restaurant, John Ash & Co. Catering, The Front Room Bar & Lounge and the state-of-the-art Vi La Vita Spa.
We are currently expanding our team and recruiting for an experienced Maintenance Technician.
Position Summary:
Performs a variety of work in the maintenance and repair of buildings and grounds including carpentry, electrical, plumbing, masonry, and painting tasks; repairs and treats structures such as floors, showers, sinks, walls, roofs, and carpets; performs minor troubleshooting, repairs, and adjustments of locks on doors, cabinets, desks, closets; repairs door hinges; changes filters on heating, ventilating and air conditioning units; services appliances and reports mechanical malfunctions.
Essential Job Duties:
Perform a variety of maintenance duty, including minor electrical and plumbing, repair carpets, shelves, painting, roofing, HVAC, etc.
Identifies and performs basic repairs of plumbing leaks or breaks; opens clogged lines and drains; replaces washers and other minor parts.
Applies and prepares various surfaces for paint, enamel, lacquer, varnish, or stain; repairs wall coverings.
Perform daily rounds and maintenance to Waste Water Treatment Plant.
Perform preventative maintenance and repairs on kitchen equipment, grill, ovens, and stove burners.
Monthly cleaning of refrigeration coils and filters replacement.
Maintain proper chemical levels in spa and fountains.
Perform daily rounds, record utility readings, identifying maintenance items, such as burned out light bulbs, sprinklers that need repair, scratched doors, seals, etc.
Maintain and repair housekeeping equipment, such as vacuum cleaners, laundry dryers, washing machines, and press.
Help move files, supplies, etc. to/from storage to/from any place on the property.
Qualifications & Skills:
At least 2 years general maintenance experience required. Prior experience in hospitality industry a plus.
Ability to read and interpret documents such as safety rules, operating and maintenance instructions and procedure manuals.
Ability to communicate with guests when necessary to resolve maintenance issues.
Working knowledge of most hand and power tools.
Ability to lift 50 pounds.
Ability to respond to emergency call-ins during the day or night.
Base Salary Range: $19.00 – $24.00 per hour
Benefits: Complete benefits package and generous company discounts.
401(k) and Company 401(k) matching
Cell phone reimbursement
Company Paid Employee Assistance Program (EAP
Medical, Dental and Vision Health insurance
Long Term Disability
Basic and Voluntary Life insurance
Vacation, Holiday and Sick Paid time off
Generous employee discount
Schedule: The schedule will be a regular, full-time position, normally working 9:00 am to 6:00 pm, up to 40 hours per regular work week. The scheduled days per week may vary depending on business priorities.
COVID-19 considerations: We continue to prioritize the safety of our employees by managing and maintaining COVID Sanitization and Safety protocols. We have implemented a COVID Vaccine requirement for all new and existing staff.
This is a successful, growing company with opportunities to learn, grow, and be challenged in a fun and fast-paced work environment. We think you'll love it here as much as our guests do! EOE.
Please visit this link to apply at https://vintnersresort.com/careers/