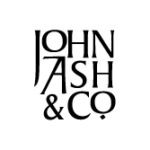 Vintners Resort and John Ash & Co. is a celebration of wine country cuisine at its best. Nestled next to the spectacular Vintners Inn, with its 92 acres of lush vineyards and landscaped gardens, John Ash & Co. was the first Sonoma County restaurant to introduce the concept of cooking seasonally with fresh, local foods and produce-and pairing these exceptional recipes with wines from the region. The nationally acclaimed restaurant, with an established national reputation for excellence, has an immediate opening for full-time and part-time  Line Cooks.  Learn more about us at www.vintnersresort.com where we Celebrate Everything™
Responsibilities and Requirements:
Prepares and executes our creative, innovative, and high-quality menus; reviews menu with the Sous Chef
Responsible for food preparation, production, and presentation; ensures that recipes are followed and preparation/ presentation are adhered to consistently.
Ensures all kitchen and food operations are in compliance with all legislated health and licensing guidelines; ensures adherence to all health and safety regulations and procedures.
Performs other duties as assigned.
Education and/or Experience:
Graduate of a recognized culinary school or equivalent.
Two years related experience or equivalent.
Valid California Food Handlers Certificate
Current knowledge of regional and national trends in food and beverage.
Thorough knowledge of all food preparation techniques and styles.
Salary: $20-$22/per hour
COVID-19 considerations: We continue to prioritize the safety of our employees by managing and maintaining COVID Sanitization and Safety protocols. We have implemented a COVID Vaccine requirement for all new and existing staff.
Complete benefits package including medical, dental, vision, life insurance, 401(k), paid vacation, sick time, holidays, and generous company discounts. EOE.