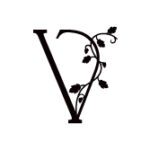 Vintners Resort is a full-service hospitality experience surrounded by 92 acres of vineyards, complete with a 78-room hotel with vineyard view rooms, a full-service event center, multiple wedding venues, the award-winning John Ash & Co. Restaurant, River Vine Restaurant, John Ash & Co. Catering, The Front Room Bar & Lounge and the state-of-the-art Vi La Vita Spa. Learn more about us at www.vintnersresort.com where we Celebrate Everything!
We are currently recruiting for a qualified Wedding Sales Manager that is focused on driving sales. The ideal candidate is a motivated, well-organized individual who has a deep understanding of prospecting and developing strong relationships with customers.
Position Summary: The primary responsibility of this position is to generate revenue through sales and maintenance of clients for weddings. Generate new business and maintain contact with present accounts. Solicit, develop, and maintain banquet/catering business in a profitable manner ensuring budgeted financial results are achieved and or exceeded. Maintain high standards in customer satisfaction, following the Vision and Mission statement of Vintners Resort.
Essential Duties and Responsibilities:
Perform all aspects of sales funnel for wedding catering business, including negotiation, site visits, contracts, event orders, payment processing, billing, and entertaining clients as needed.
Maximize revenue sales in the given fiscal year and crossover revenue booking goals for future years.
Work in close conjunction with the sales team to identify, research and develop potential wedding sales leads and opportunities for the resort.
Maximize function revenue by booking the proper meeting space based on food and beverage/attendance ratio.
Maximize room rental and food and beverage revenue or upsell clients whenever possible in an effort to increase average checks.
Communicate, collaborate, and disseminate information to various departments to ensure flawless execution.
Solicit business from assigned market segments to include out solicitations Industry network events and client events. Outbound prospecting, including telemarketing and outside sales calls.
Participation in outside organizations and company/industry events, such as tradeshows, festivals, etc., generate new sales leads.
Responsible for managing the account base, continuous development of new business and contacts determining the total potential of each account.
Coordinate directly with clients on setting up and following through on all details of their event(s). Assists clients with outside vendor needs, i.e. photography, floral, audio visual, etc., as needed
Maintain daily tasks and event lifecycle: contracts, BEO (Banquet Event Order) food and beverage details, set-up & service, final guest guarantee, distribution of event orders, final billing entry into the event software, thank you notes, Evaluation Form and closing of event., as needed.
Conduct site inspections throughout the property with focus on conversion.
Complete Catering EO Packet 10-14 days prior to event without error. Maintaining 100% accuracy.
Meet and exceed budgeted goals by quoting competitive pricing, while still maintaining the integrity of the property.
Attend and participate in weekly catering, marketing and other assigned meetings.
Administrative duties such as maintaining a full supply of sales packets for caterings, office, front desk, and restaurant outlet podium.
Good interpersonal and presentation skills working with third party partners and the internal marketing team.
All other task and duties assigned as needed.
Job Requirements & Qualifications:
Sets high personal performance standards and ability to work a fast paced, flexible schedule, environment. Flexibility will include an ability to work and attend client events on the weekends.
Minimum 2-3 years' work experience in related field or College degree with minimum one-year work experience. Luxury or upscale hospitality sales experience highly desired.
Proven track record or meeting and exceeding sales goals
Prior use of various event software and Delphi and Opera experience a plus. Must have the ability to learn new software programs quickly.
Ability to handle multiple tasks with attention to detail.
Excellence communication, interpersonal, organizational and negotiation skills.
Meticulous attention to detail, exceptional time management skills, organized and good at multi-tasking and balancing conflicting priorities.
Excellent verbal and written communication skills
A positive, pro-active, and enthusiastic team player with an upbeat attitude and willingness to learn.
Ability to identify and resolve problems in a timely manner.
Consistent and reliable with unquestionable ethics and honesty.
Excellent Microsoft Office skills including Outlook, Excel, Word, Power Point Base salary plus commission on sales with excellent earning potential.
Base Salary Range: $65,000.00 to $85,000.00 per year. This position is eligible to participate in our Sales Incentive Program which will be based on an annual goal and will be paid out quarterly.
Benefits: Complete benefits package and generous company discounts.
401(k) and Company 401(k) matching
Cell phone reimbursement
Company Paid Employee Assistance Program (EAP
Medical, Dental and Vision Health insurance
Long Term Disability
Basic and Voluntary Life insurance
Vacation, Holiday and Sick Paid time off
Generous employee discount
Schedule: Position will work onsite regularly and schedule may vary depending on business priorities.
COVID-19 considerations: We continue to prioritize the safety of our employees by managing and maintaining COVID Sanitization and Safety protocols. We have implemented a COVID Vaccine requirement for all new and existing staff.
Please visit this link to apply at https://vintnersresort.com/careers/