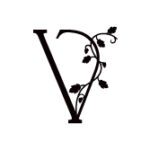 Vintners Resort is a full-service hospitality experience surrounded by 92 acres of vineyards, complete with a 78-room hotel with vineyard view rooms, a full-service event center, multiple wedding venues, the award-winning John Ash & Co. Restaurant, River Vine Restaurant, John Ash & Co. Catering, The Front Room Bar & Lounge and the state-of-the-art Vi La Vita Spa.   Learn more about us at  where we Celebrate Everything!
We are seeking an experienced Sous Chef to join our culinary team!  Must have a proven track record with fine dining experience.
The Sous Chef is responsible to assist the Executive Chef for overall kitchen operation as a successful independent profit center, ensuring maximum guest satisfaction, through planning, organizing, directing, and controlling the Kitchen operation and administration.  Oversees the line cooks and other kitchen workers engaged in preparing and cooking foods to ensure an efficient, consistent and profitable food service. This position is responsible for maintaining exceptional quality, presentation and professional attitude.  You must be able to demonstrate quality presentation, friendly and cooperative attitude, and work well in a team environment.
Culinary school graduate with 3 years related experience and/or training; or equivalent combination of education and experience.  CA Food Handlers Card required.
To be successful you must be able to demonstrate:
•Excellence in cooking, supervisory and sanitation skills;
• Ability to work in a team environment.
• Must have a strong background working all kitchen stations.
• Strong organizational skills and creativity in menu development.
• Demonstrated passion for food service.
• Must be willing to work weekends and holidays.
• Familiarity with dining room and special events (banquet) preparation and service
• A strong desire to grow in this position and share skills with others
COVID-19 considerations: We continue to prioritize the safety of our employees by managing and maintaining COVID Sanitization and Safety protocols. We have implemented a COVID Vaccine requirement for all new and existing staff.
Salary: $70,000-$80,000 annually
Competitive salary with complete benefits package including medical, dental, vision, life insurance, 401(k), paid vacation, holidays and excellent property discounts.  EOE.