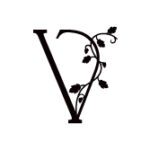 Have you always wanted to work in the hospitality industry? We have an immediate opening for a full-time Housekeeping Manager! At Vintners Resort, your diverse background and talents are what will help us create an enjoyable experience for our guests. Known for our excellence in all things hospitality and the recipient of numerous 'Best Of' awards, we want you to join our team where we Celebrate Everything, every day! Learn more about us at www.vintnersresort.com/job-listing
This Housekeeping Manager is primarily responsible for directing the housekeeping staff to ensure clean, orderly, and attractive conditions of establishment. Maintain the Inn rooms and building to ensure safe and clean experience for hotel guests, associates and vendors.
Essential Duties and Responsibilities: include the following. Other duties may be assigned.
Establishes standards and procedures for work of housekeeping staff.
Plans work schedules to ensure adequate service.
Inspects and evaluates physical condition of rooms, closets, and other areas of the establishment.
Submits to management recommendations for painting, repairs, furnishings, relocation of equipment, and reallocation of space.
Periodically inventories supplies and equipment.
Investigates new and improved cleaning instruments and methods.
Works closely with Housekeeping Supervisor to ensure the smooth operation of department
Responsible for interviewing, hiring and training employees
Assigns and directs work of employees
Performs annual performance reviews as well as addressing complaints and resolving problems
Completes any other job assigned
Qualifications:
Possess hospitality experience
Bilingual in English and Spanish required
Must be able to work at a flexible and rotating schedule including weekends and holidays
Must be energetic, organized, responsive, multi-task oriented
Must be able to work in a fast-paced environment
Demonstrate leadership skills and ability to motivate others
Must be able to lift minimum of 50 pounds
We take care of our people! Full time employees receive a complete benefits package including medical, dental, vision, life insurance, paid vacation and sick time, 401k with company match, generous company discounts and property perks! Starting pay is competitive and depends on your experience. This is a successful, growing company with opportunities to learn, grow, and be challenged in a fun and fast-paced work environment. We think you'll love it here as much as our guests do! EOE.
Please visit this link to apply: https://www.vintnersresort.com/job/housekeeping-lead/. EOE
Job Type: Full-time
Salary: $67,500 – $70,000 annually
Benefits:
401(k)
401(k) matching
Dental insurance
Employee assistance program
Employee discount
Health insurance
Life insurance
Paid time off
Referral program
Retirement plan
Vision insurance
Schedule:
8 hour shift
Day shift
Holidays
Night shift
Overnight shift
Overtime
Weekend availability
Supplemental pay types:
COVID-19 considerations:
We continue to prioritize the safety of our employees by managing and maintaining COVID Sanitization and Safety protocols. We have implemented a COVID Vaccine requirement for all new and existing staff.
Ability to commute/relocate:
Santa Rosa, CA 95403: Reliably commute or planning to relocate before starting work (Required)
Experience:
Housekeeping: 2 years (Required)
Language:
Work Location: One location