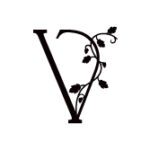 Website Vintners Resort
Vintners Resort is a full-service hospitality experience surrounded by 92 acres of vineyards, complete with a 78-room hotel with vineyard view rooms, a full-service event center, multiple wedding venues, the award-winning John Ash & Co. Restaurant, River Vine Restaurant, John Ash & Co. Catering, The Front Room Bar & Lounge and the state-of-the-art Vi La Vita Spa. Learn more about us at www.vintnersresort.com where we Celebrate Everything!
We are currently recruiting for a qualified Director of Sales & Marketing that is focused on driving sales. The ideal candidate is experienced, motivated, and a well-organized individual who has a deep understanding of the overall management and performance of the Sales Department. The ideal candidate will ensure the highest luxury resort standards of professionalism, customer service and optimum financial performance. EOE
Essential Duties and Responsibilities:
Directs and manages all transient, group and catering sales activities to maximize revenue and profit for the resort, while providing the guest with the highest level of quality service.
Monitors status regularly and adjust strategies as appropriate.
Responsible for total revenue goals for all sales segments/revenues including catering.
Implements and monitors sales plans for both leisure and group to ensure revenue budget objectives are achieved.
Manages his/her own market, conducts sales calls, actively participates in key trade shows, sales presentations, client meetings, fam trips, as required.
Maintains strong relationships with top travel trade partners, keeping the resort top of mind.
Assists in preparing and executing sales & marketing budgets and marketing plan.
Monitors the group contractual agreements process and rate quoting.
Manages the retention, the reactivation, and the acquisition of all accounts. Travel is a component on this and the DOSM will engage personally with accounts as needed.
Conducts daily business review meetings and weekly strategy sales meetings and ensures that team is held accountable for pipeline and activities.
Assists to develop and execute a robust Suite strategy that will ensure the promotion and sale of premium room categories.
Manages and holds accountable direct reports, evaluating sales process and workflow to deliver maximum productivity and profit growth.
Maintains a high-level understanding of the competitive environment and market trends and provides insight. Maintains a high level of competition product knowledge and market intelligence. As an example, but not limited to overseeing comp set strategies both on promotions and digital channels.
Handles top Agency partnerships including Virtuoso, Signature, FHR, including but not limited to active personal participation in events, calls, and joint efforts w the TI Sales Manager
Optimize REVPAR with oversight of the revenue management and reservation's function while maximizing occupancy and average rate.
Create's A Revenue Management "Culture" within the resort including a weekly revenue strategy meeting and ensures "roles and responsibilities for The General Manager, Director of Sales and Marketing, and Revenue Manager.
Aligns product, service, marketing, and sales efforts with evolved positioning in key markets. Communicating the resort story consistently across every touch point.
Leverages digital platforms to increase guest acquisition via lower cost, owned channels with oversight of marketing communications and digital platforms.
Qualifications:
5 years on property Sales Director experience
Luxury resort experience a plus
Dynamic and entrepreneurial – able to lead team to success by leading by example.
Undergraduate degree preferred
Strong business acumen: ability to understand and apply yield and revenue techniques
Strong leadership skills; a natural motivator
Strong management reporting skills
Strong Communication Skills (written, verbal and formal presentation style)
Base Salary Range: $90,000.00 – $155,000.00 per year. This position is eligible to participate in our annual performance based bonus program; this position may receive a bonus of up to 30% the base salary based on meeting established goals and objectives during the plan year.
Benefits: Complete benefits package including medical, dental, vision, life insurance, 401(k), paid vacation, sick time, holidays, LTD, and generous company discounts.
401(k)
401(k) matching
Cell phone reimbursement
Dental insurance
Employee assistance program
Generous employee discount
Medical, Dental and Vision Health insurance
Life insurance
Vacation, and Sick Paid time off
Schedule: Regularly  Monday to Friday, may vary depending on business priorities.
COVID-19 considerations: We continue to prioritize the safety of our employees by managing and maintaining COVID Sanitization and Safety protocols. We have implemented a COVID Vaccine requirement for all new and existing staff.
Please visit this link to apply at https://vintnersresort.com/careers/