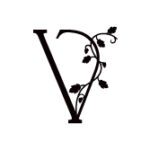 Vintners Resort is a full-service hospitality experience surrounded by 92 acres of vineyards, complete with a 78-room hotel with vineyard view rooms, a full-service event center, multiple wedding venues, the award-winning John Ash & Co. Restaurant, River Vine Restaurant, John Ash & Co. Catering, The Front Room Bar & Lounge and the state-of-the-art Vi La Vita Spa. Learn more about us at www.vintnersresort.com where we Celebrate Everything!
We are currently recruiting for a qualified Catering Sales Manager that is focused on driving sales. The ideal candidate is a motivated, well-organized individual who has a deep understanding of prospecting and developing strong relationships with customers.
Position Summary: The primary responsibility of this position is to generate revenue through sales and maintenance of clients for corporate events. Generate new business and maintain contact with present accounts. Solicit, develop, and maintain banquet/catering business in a profitable manner ensuring budgeted financial results are achieved and or exceeded. Maintain high standards in customer satisfaction, following the Vision and Mission statement of Vintners Resort.
Essential Duties and Responsibilities:
Secure and service corporate catering event business for the resort, through promotion and prospecting, while maintaining standards and revenue.
Communicate the needs and expectations of the client with all departments in the hotel.
Negotiate with clients using creative and attractive menu presentations and event proposals, to achieve both maximum revenue/profit potential and fulfillment of contractual responsibilities while satisfying client needs.
Find solutions to any issues that arise throughout the planning and event process.
Sales experience with both local negotiated and national corporate accounts. Preferably in-market business transient sales experience
Grow existing and create new relationships with clients in the corporate, Leisure transient market segments.
Self-starter with an outgoing personality who enjoys interacting with new and established clients.
Develop and maintain market awareness to ensure ability to predict revenue opportunities and set proactive strategies.
Proactively conduct outside sales calls conduct sales tours and entertain clients.
Interact with in house guests and solicit future business or generate leads
Monitor production of all top accounts and evaluate trends within your market.
Comply with attainment of individual goals as well as team goals and budgeted metrics.
Maintain strong visibility in local community and industry organizations.
Attend daily/weekly/monthly meetings and any other functions required by management.
Perform any other duties as requested by the DOS/ Ownership
A successful candidate will have a flexible schedule, ability to work morning, afternoon, or evening shifts, weekends, and holidays.
Job Requirements and Qualifications:
Positive attitude and good communication skills
Commitment to delivering a high level of customer service
Has excellent written and oral communication skills and telephone etiquette.
This person must present a professional appearance. Flexibility to respond to a range of different work situations.
Ability to work under pressure and under own initiative
Experience in a sales role with a proven track record to close a sale
Expert Knowledge of local market
Knowledge of hospitality
Passion for sales and for achieving targets and objectives
Proficiency in Outlook, Teams, Microsoft Word, Excel, Delphi and Opera
Must have previous catering sales experience. Previous hotel or resort experience preferred. College degree and 2+ years management or supervisory experience in Rooms or Food and Beverage Division.
Base Salary Range: $65,000.00 to $70,000.00 per year. This position is eligible to participate in our Sales Incentive Program which will be based on an annual goal and will be paid out quarterly.
Benefits: Complete benefits package and generous company discounts.
401(k)
Cell phone reimbursement
Medical, Dental and Vision Health insurance
Vacation, Holiday and Sick Paid time off
Generous employee discount
Schedule: Position will work onsite regularly and schedule may vary depending on business priorities.