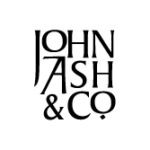 Can you work fast and efficient and still be organized? Do you have an eye for detail? We are looking for experienced  Prep Cooks  who are passionate and take pride in the food they serve. You must be able to demonstrate quality presentation, friendly and cooperative attitude, and work well in a team environment.
Responsibilities and Requirements:
Minimum of 3 years work experience required.
Prepare and execute plated dishes for a la carte service and private events
Maintain station pars and anticipate business demands
Good Communication
Sense of urgency
Ability to follow recipes and directions
Knowledge and ability to execute proper meat cooking techniques and temperatures
Adapt to any situation while serving consistent product
Knowledge of classic/contemporary sauce and stock making
Eager to learn and excel in the culinary industry
Capable of multitasking and good time management
Willing to do what is necessary to be ready for daily service
Ability to contribute to writing daily specials
Must have a valid CA Food Handlers Card.
Open availability a plus!
Full-time and part-time positions available.  FT employees receive a complete benefits package includes medical, dental, vision, life insurance, 401(k), paid vacation, sick leave and excellent company discounts. EOE.
COVID-19 considerations: We continue to prioritize the safety of our employees by managing and maintaining COVID Sanitization and Safety protocols. We have implemented a COVID Vaccine requirement for all new and existing staff.
Base Salary Range: $20.00 – $22.00 per hour, plus a portion of the 3% BOH Service Fee at John Ash.
Please visit this link to apply at https://vintnersresort.com/careers/