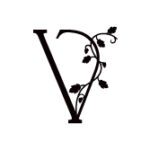 Website Vintners Resort
Vintners Resort is a full-service hospitality experience surrounded by 92 acres of vineyards, complete with a 78-room hotel with vineyard view rooms, a full-service event center, multiple wedding venues, the award-winning John Ash & Co. Restaurant, River Vine Restaurant, John Ash & Co. Catering, The Front Room Bar & Lounge and the state-of-the-art Vi La Vita Spa.   Learn more about us at www.vintnersresort.com where we Celebrate Everything!
We are recruiting for an enthusiastic and hardworking individual with marketing experience in the hospitality industry. The ideal candidate should be creative, technologically savvy, adaptable to change, strategic, proactive, solutions-orientated, data-driven and have an expansive knowledge of marketing and social media.
The Catering Coordinator performs a variety of administrative tasks to support the sales staff. This position is part time, twenty (20) hours per week. Some weekends and evenings may be required.
 Essential Job Duties:
Greet visitors and courteously handle inquiries and complaints or direct them to the proper manager for assistance.
Respond to tracers, e-mails, and other correspondence as received, and/or as assigned by the Sales Team
Responsible for event billing and collections
Post event orders in various locations on property
Maintain accurate organized files and archived reports
Create the base of the catering packets with labels, staff forms and the corresponding file
Data entry (customer data base, menus, letters, templates, etc.)
Prepare for weekly Sales meetings
Keep ample supply of wedding packets, general catering packets, and press packets on property
Assist with marketing and email campaigns, event invites, etc.
Update client reader board daily
Update business calendar weekly
 Qualifications:
Computer proficient and experience with: Microsoft Office, Word, Excel required and Reserve Interactive software a plus. Ability to use control keys and printer function. Navigate with several programs open at once
Highly organized, detail-orientated, and ability to multi-task
Excellent written and verbal communication skills
An exemplary service-oriented attitude and philosophy
Must be a critical thinker and quick learner
Previous experience as an assistant in sales & catering desired
Salary Range: