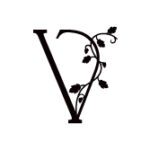 Vintners Resort, an intimate, four-diamond, 78-room luxury hotel in Sonoma County Wine Country is seeking a Part-Time Bellman to join our team. This position require an individual with exemplary customer service skills, multitasking ability and a desire to provide the best of guest services. Learn more about us at www.vintnersresort.com where we Celebrate Everything™.
Job Duties:
Work closely with the front desk staff, management and other hotel departments in providing guest assistance and miscellaneous needs.
Bell staff are a welcoming presence in the lobby to assist with guest arrivals and departures. They may open doors of arriving guests, guests may require assistance carrying luggage into or out of the hotel or managing lobby doors. Every encounter with a guest should be helpful and cordial.
Delivers food and beverage room service to guest rooms.
Respond to guest questions either in person or over the phone in a courteous and professional manner; provides information including but not limited to directions, shopping, dining, entertainment, hotel services, and safety.
Fulfill guests' need, ensuring their stay is as pleasurable as possible.
Assist front desk as directed; May include: hotel guest check-in and check-out, answering internal and external phone calls, using Open Table software for John Ash reservations.
Possesses and maintains thorough knowledge of hotel and area's attractions.
Performs other duties as assigned by manager.
Qualifications:
High school diploma or general education degree (GED)
Commitment to excellence and high standards.
Excellent written and oral communication skills.
Versatility, flexibility, and a willingness to work within constantly changing priorities with enthusiasm.
Strong organizational, problem-solving, and analytical skills.
Excellent customer service skills.
Ability to understand and follow written and verbal instructions.
Professional appearance and demeanor.
Ability to effectively communicate with people at all levels and from various backgrounds.
Bilingual skills a plus.
Must be reliable and punctual.
Must be able to lift up to 50 pounds
COVID-19 CONSIDERATIONS: We continue to prioritize the safety of our employees by managing and maintaining COVID Sanitization and Safety protocols. We have implemented a COVID Vaccine requirement for all new and existing staff.
This position is part-time and weekend (Friday, Saturday & Sunday) availability is a must. Benefits package includes 401(k) with company match, employee assistant program and generous employee discounts. EOE.