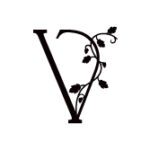 Have you always wanted to work in the hospitality industry? Vintners Resort has immediate openings for on-call Banquet Serving and Bartending Staff.  We are looking for individuals who are passionate, take pride in their work and thrive in a fast paced environment.  At Vintners Resort, your diverse background and talents are what will help us create an enjoyable experience for our guests. Known for our excellence in all things hospitality and the recipient of numerous 'Best Of' awards, we want you to join our team where we Celebrate Everything, every day!
We take care of our people! Employees receive paid sick time, 401(k) retirement saving account with company match, generous company discounts and property perks! We are a successful, growing company with opportunities to learn, grow, and be challenged in a fun and fast-paced work environment. We think you'll love it here as much as our guests do! EOE.
SUMMARY:
Provides food and beverage services to patrons in a friendly, efficient, and professional manner; ensures a positive experience for all patrons. 
DUTIES AND RESPONSIBILITIES:
The following reflects management's definition of essential functions for this job but does not restrict the tasks that may be assigned.  Management may assign or reassign duties and responsibilities to this job at any time due to reasonable accommodation or other reasons. 
Check side work list and complete assigned duties
Check with Captain for additional information/assignment of duties
Complete prep as needed (butter, bread, etc.)
Greets patrons upon arrival; assists with seating as needed.
Opens/presents/pours wines and champagnes in a professional manner as needed.
Coordinates with kitchen staff to clarify any special requests.
Maintains complete knowledge of and strictly abides by state liquor regulations; verifies legal drinking age of patrons as needed.
Serve guests and clear tables consistent with our established standard
Refills patrons' beverages as requested; monitors patrons during meals to provide for all needs.
Maintains cleanliness and sanitation at all times; performs closing clean-up duties.
Resolves patron problems/complaints; utilizes own best judgment in resolving issues or refers to management as needed.
Assists other staff members as needed to ensure optimum service to all patrons.
Performs other duties as assigned by manager/captain.  
SUPERVISORY RESPONSIBILITIES:
This position has no direct supervisory responsibilities, however it does require interaction and the ability to give direction with co-workers such as Bussers. 
QUALIFICATIONS: 
Valid CA Food Hander's Certification required
Previous experience in a banquet or restaurant setting preferred.
Thorough knowledge of state liquor regulations; ability to identify when a patron has had his/her alcohol limit.
Strong organizational skills; ability to manage priorities and workflow
Versatility, flexibility, and a willingness to work within constantly changing priorities with enthusiasm
Excellent customer service skills
Good judgment with the ability to make timely and sound decisions
Creative, flexible, and innovative team player
Bilingual skills a plus.
Professional appearance and demeanor
Ability to effectively communicate with people at all levels and from various backgrounds.
Must be able to speak, read, write, and understand the primary language(s) used in the workplace. 
PHYSICAL/MENTAL REQUIREMENTS: 
While performing the duties of this job, the employee is frequently required to do the following:
Stand and walk for long periods of time.
Lift and move up to 30 pounds.
Understand and respond to a diverse population.
Coordinate multiple tasks simultaneously
Calculate figures and amounts. 
COVID-19 considerations: We continue to prioritize the safety of our employees by managing and maintaining COVID Sanitization and Safety protocols. We have implemented a COVID Vaccine requirement for all new and existing staff. 
Base Salary: $15.50 per hour
Please visit this link to apply at https://vintnersresort.com/careers/